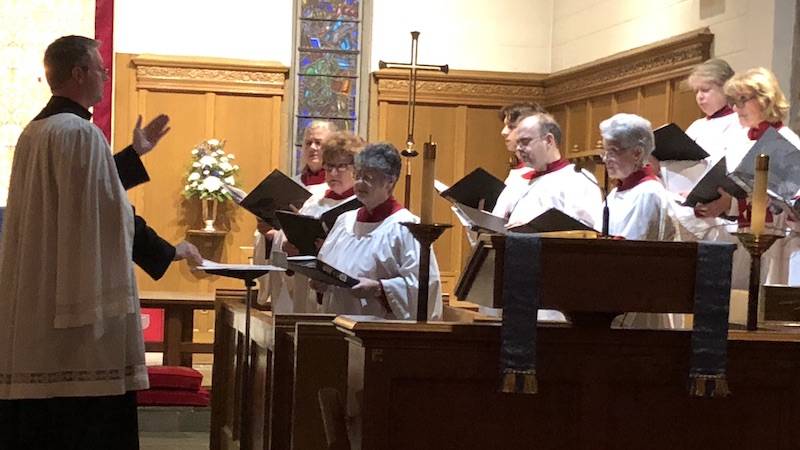 The Choir rehearses on Wednesdays at 7:00 p.m. and Sundays at 9:15 a.m.
Music Committee Forming
We are forming a Music Committee to support building our music programs, maintaining our organ and pianos, enhancing our relationships with the foundations that provide funding for the Skinner and fundraising.   
Joining this committee is an exciting opportunity to be a part of bringing beautiful music to St. Michael's now and into the future.  
If you are interested, please speak with
The Rev. Maryjane, Christian Schoen or Kathie Groschner.