Episcopal Church Women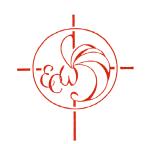 The ECW of St. Michael's offers a program of devotions, study, fellowship, and outreach to the women of the church.  It is governed by an executive board and a group of committee chairs that meet once a month. The general meetings feature a guest speaker, and may take place at noon with a luncheon or in the evening with refreshments. These meetings offer a variety of speakers on current topics and are open to all members of the church.
The ECW Guilds are open to all women. Each guild has its own unique style, and women are free to choose the one best suited to them. Meetings consist of devotions, Christian education study, discussion of their individual outreach project and a business meeting.
St. Elizabeth's Guild meets in the church lounge at 10:30 a.m. on the fourth Tuesday of each month. It was formed in 1956 with only five ladies in attendance at the first meeting. Over the years the guild grew in numbers and action, supporting a variety of outreach projects: the Grosse Pointe Nursing Home, which was located on Fisher Road; the Barton Home; an Indian mission in White Rock, Utah; William's House for Girls; Mariner's Inn; Alternatives for Girls; and Trudy's Loving Center.
They share light refreshments, fellowship and a study before conducting a business meeting to review and plan their activities. Current projects are Mariner's Inn and Crossroads. A few times each year the guild sponsors an ingathering for clothing items or ordinary household supplies for these ministries.
St. Elizabeth's Guild leader is Barbara Malley. Kathie Groschner leads the study. Newcomers and seekers are welcome.
St. Teresa's Guild meets at 7:30 p.m. on the fourth Monday evening of the month in the St. Michael's Lounge. It is the only nighttime guild at the church, which enables working women to attend. The evening consists of devotions, religious study, a short business meeting to discuss outreach projects, and fellowship. Members take turns bringing light refreshments to each meeting.
The guild participates in preparing lunches for the ECW general meetings, and helping with the Sunday coffee hours. Recent outreach projects have been St. Michael's Christian education, care packages for Iraq, and Women to Women, a project of the national ECW that provides seed money for women in depressed areas who are trying to start their own businesses. The guild members also contribute to the Church of the Messiah Christmas Project.