ECW Field Trip

Underground Railroad Tour

Downtown Detroit
Wednesday, October 9, 10 a.m. – 3 p.m.
* transportation details will be updated later
Cost: $7, plus cost of lunch in Greektown
Join us for a lecture and tour to learn about the history of escaping slavery. The 90 minute tour at 11:30 a.m. is led by members of the Detroit Underground Railroad Society. Their mission is to collect, preserve and disseminate Church history.
Sign up in the Information Center – 
Questions? Contact Gayle Peller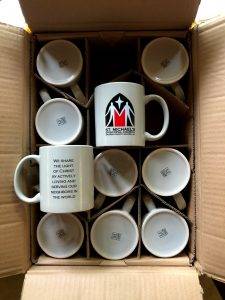 SIGN UP TO HOST COFFEE HOUR 
Sign up in the Information Center to host Coffee Hour as a family, with a best buddy or committee. It's a nice way to greet old friends and hopefully new friends. Let's feed our church family with joy and gladness for the fellowship we have. Helpful instructions are posted in the kitchen. 
GENTLY USED FURNITURE NEEDED
The Interior Design Committee is looking for gently used couches, chairs, or loveseats for the youth group rooms. Please contact the church office if you have any of these items to donate.
Study Series continues on Thursday evenings through October 30
In the Conference room from 7:00 to 8:30 p.m.
Facilitated by Richard Simonds
Let author and poet, Kathleen Norris, walk us through the meaning of life and what matters.
The DVD is a 5 session study as follows:
1. Belief matters
2. The Bible matters
3. Community matters
4. Place matters
5. We matter
We will meet in the conference room from 7:00 to 8:30 p.m. on Thursdays, September 5 and 19; October 3 and 17; Wednesday, October 30.
Sign up in the Information Center and join our lively discussions.
SAFE CHURCH TRAINING AT ST. MICHAEL'S
Saturday, September 21, 9:00 a.m. to 12:00 p.m. in Yeoman Hall
All congregations in our diocese are expected to implement a Safe Church policy in accordance with the requirements and guidelines of the Diocese of Michigan's "Safe Church: Creating a Healthy Environment for Children, Youth and Vulnerable Adults". An important component of the policy is training.
Training is required for those among us who are leaders in the congregation and/or who minister to children, youth and adults. The training provides information and tools to ensure that our church provides a safe environment for all to whom we minister. Training must be completed every three years.
To make it as convenient for everyone as possible, we have arranged to host a training session in Yeoman Hall. Everyone who is actively involved in any of the following ministries should attend this training session: Parish Administrator, Church School Leader, Youth Group Leader, Nursery Worker, Confirmation Leader/Mentor, Pastoral Care Teams, Vestry, Eucharistic Visitors, Home Visitors.
Please sign up in the Information Center.
Questions? See Kathie Groschner or Meg Krawczyk.
St. Michael's Book Group:  Saturday, October 5 
(date changed from September 21)
10:00 -11:30 a.m. in the Lounge
Traveling Mercies: Some Thoughts on Faith, by Anne Lamott
Traveling Mercies is written by bestselling and beloved author, Anne Lamott. The New York Times Book Review says, "Lamott is a narrator who has relished and soaked up the details of her existence, equally of mirth and devastation, spirit and grief, and spilled them onto her pages." And the Los Angeles Times applauds Traveling Mercies as, "Funny, warm, and sagacious…What remains with the reader are Lamott's tenderness and generosity."
EVERYONE is welcome! 
Questions? Contact Elaine Backhurst