Community:
Doing Things together
Book Group:
Saturday, October 15
10 am in the Lounge
Based on the author's own personal knowledge, this is a story about a family with a transgender child, and "the love that binds them all."
It is bold, honest and sensitive – a book that gives the reader a wide, thoughtful perspective, in a way you might never expect.
Questions:  Contact Richard Simonds at rsimonds2011@wowway.com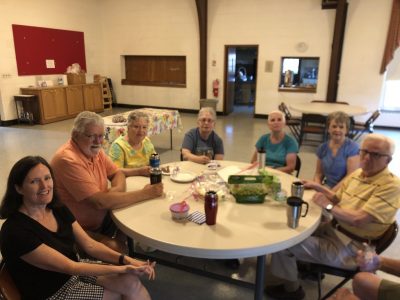 Good Monday Morning!
Join us at 9 am on Mondays with your favorite beverage,
for an hour of friendly, free-flowing conversation.

Shop to benefit St. Michael's

Click on the button below 
then log in to your amazon.com account.
A percentage of your purchases
will be donated to St. Michael's. 
Thank you for shopping on our behalf!
Click the button below to register in the
Kroger Community Rewards.
Enter St. Michael's Episcopal Church
or Organization Code SA343