St. Michael's Episcopal Church
20475 Sunningdale Park
Grosse Pointe Woods, Michigan  48236
Phone: 313-884-4820
FAX: 313-884-4821
Email: office@stmichaelsgpw.org
Office Hours:  Tuesday - Thursday, 1:00 p.m. - 4:00 p.m.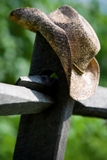 This website was developed and is maintained by volunteers who learned the ropes from
Dr. Michael Skaff. We are grateful and we honor his contributions.