Sunday, February 5 at 9 am:
The Annual Meeting of St. Michael's

As we look forward to the next seventy-five years,
we think about the history of the building, the history of its members and leadership,
and how St. Michael's will continue to grow to meet the new needs of its community.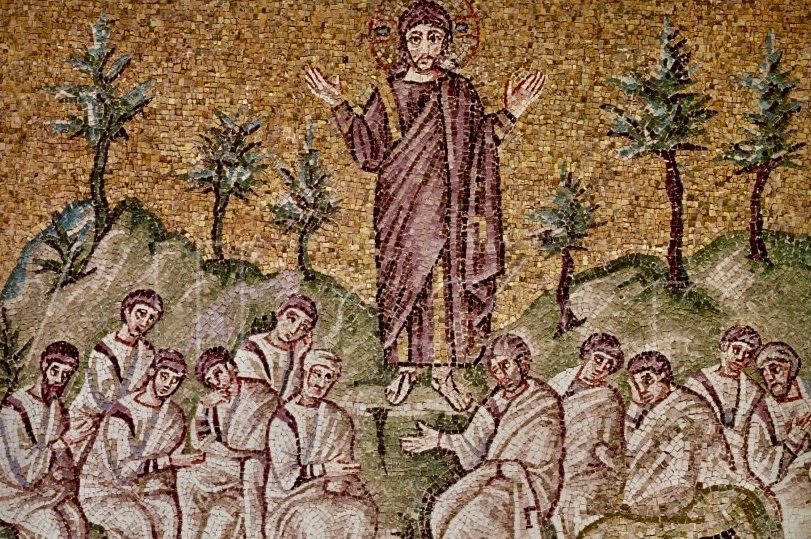 Sunday, January 29
The Fourth Sunday after The Epiphany
The Light Grows Brighter
Joan Chittister writes in "The Cry of the Prophet":
'There is a major difference between a critic and a prophet. Critics stand outside a system and mock it. Prophets remain clear-eyed and conscientious, inside a sinful system, and love it anyway. It is easy to condemn the country, for instance. It is possible to criticize the church. But it is prophetic to love both church and country enough to want them to be everything they claim to be—just, honest, free, equal—and then to stay with them in their faltering attempts to do so, even if it is you yourself against whom both church and state turn in their attempts to evade the prophetic truth of the time. The function of the prophet is not to destroy. The function of the prophet is to expose whatever sins are festering beneath the surface so that what is loved can be saved while there is yet time. To claim, then, that to criticize the government is treason, to insist that to criticize the church is disunity, may be the greatest perfidy and the deepest infidelity of them all. It is a prophet's lot to risk the two so that what is worth loving can be lovable again.'"
Almighty God, you have so linked our lives one with another that all we do affects all other lives.
So guide us in the work we do, that we may do it not for self alone, but for the common good.
Compline is derived from the Latin completorium, for it 
"completes" the day. Join us for this brief and assuring form of evening prayer, the last of the nine canonical hours or times of daily prayer. 
You may also participate from your phone: 

Dial 312-626-6799 and follow the prompts.
Enter the meeting ID: 895-4701-3370.
No User ID, but enter passcode: 470917
If you don't have a Prayer Book handy, 
download the service HERE 
February 22: Ash Wednesday
April 9: Easter Day
Lunch, Laugh and Learn 2023!
Thursday, February 16 at Noon
Program information coming soon.
Bring a friend or two…or three!
And let us remember those for whom we are responsible and to whom we are accountable in what we do today; those who have died, and their families and friends who loved them; those who suffer and those in any kind of trouble or distress.

May we show all whom we meet the thoughtfulness, tolerance and kindness of Jesus.

Lord, hear us, Lord, graciously hear us.

Lord, hear our prayers, and if we might be the means by which you answer the prayer of others, then may you find us neither deaf nor defiant, but keen to fulfill your purpose,
for Jesus' sake.

Amen.