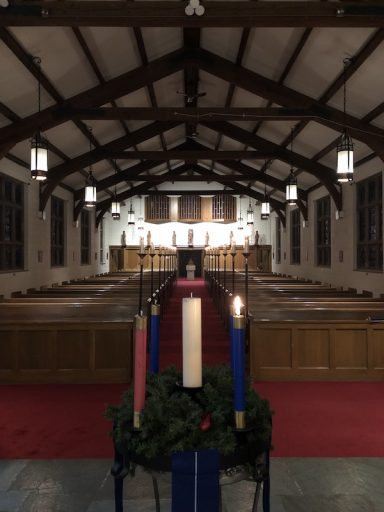 St. Michael's Response to the Covid-19 Case Increase
We have been asked by Bishop Perry to curtail our in-person meetings and in-person worship, at least through Advent and Christmas. These are difficult measures for everyone; let us hope that sometime in the New Year we might begin gathering again with fewer restrictions. In the meantime, and effective now:
No in-person, public worship.
Our Sunday services will be recorded and available on this website as close to Sunday as possible.
(Funerals, memorial services, burials and other extra-liturgical services may be held but with a 10 person attendance limit.)
Our small group gatherings: vestry, committee meetings, guilds, ECW and informal groups will need to meet remotely, by telephone, etc. but not in person.
Because of the careful preparation and the restriction in numbers of participants, the Thrift Shop, ARC and the 12 step programs may continue, but watch for word about any changes there. And keep an eye out for news about Advent and Christmas worship.
Many thanks for your patience, hope and faith – Fr. Michael
Online Compline on Thursdays at 7 pm
Join us for this brief and assuring form of evening prayer, the last of the nine canonical hours or times of daily prayer. Compline is derived from the Latin completorium, for it "completes" the day.

Zoom link:  https://us02web.zoom.us/j/86935330053
You may also participate from your phone: Dial 1 (312) 626-6799
Enter the meeting ID: 869 3533 0053

If you don't have a Prayer Book handy, download the service HERE
Please enter a Month in the search box above
to locate and view earlier service videos
We have permission under the Phase II diocesan plan to bring Communion to homes, and this also includes those who would like to be at Sunday worship but prefer to remain distanced and safe.

If you would like to receive, please call the office at 313.884.4820 and leave word.