Almighty God, you have so linked our lives one with another that all we do affects all other lives.
So guide us in the work we do, that we may do it not for self alone, but for the common good.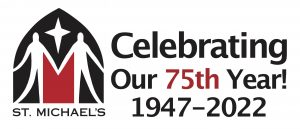 Saturday, October 15 
This Is How It Always Is, by Laurie Frankel
Sunday, October 16 at 4 pm:  
Grosse Pointe Community Chorus Concert
Thursday, October 20 at noon:  
Lunch, Laugh and Learn
Luncheon and Program
Wednesday, October 26 at 7 pm:
Service of Thanksgiving
Christmas Eve, Saturday, December 24: 
Family Service at 4 pm;
Celtic Christmas Service at 7 pm
~ 75TH ANNIVERSARY EVENTS ~
Swing with the Grosse Pointe Community Chorus
Sunday, October 16 at 4 pm
Choral program by the Grosse Pointe Community Chorus. We'll hear music from the 1940's Swing Era – tunes from the decade in which St. Michael's was established. Open to all – freewill offering.
~ ~ ~
Anniversary of Our First Service on Wednesday, October 26: 
5 pm – Reception
7 pm – Liturgy of Thanksgiving
for the first service held as St. Michael's– 75 years to the day.
Bishop Bonnie Perry, preacher; Fr. Michael, officiant.
More details to follow.
St. Michael's Book Group
Saturday, October 15 at 10 am
This Is How It Always Is, by Laurie Frankel
Based on the author's own personal knowledge, this is a story about a family with a transgender child, and "the love that binds them all." It is bold, honest and sensitive – a book that gives the reader a wide, thoughtful perspective, in a way you might never expect.
Questions: Contact Richard Simonds at rsimonds2011@wowway.com.
Van Gogh in America
Save the Date: Wednesday, November 9
Mark your calendars for Wednesday, November 9 for a bus trip to the DIA to see the Exhibit Van Gogh in America which will start at 1:00. Details to follow!
This Exhibit marks the 100th anniversary of the DIA's purchase of Van Gogh's 1887 Self-Portrait. The DIA was the first public museum in America to purchase one of his works.
And let us remember those for who we are responsible and to whom we are accountable in what we do today: those who have died, and their families and friends who loved them; those who suffer and those in any kind of trouble or distress.
May we show all whom we meet the thoughtfulness., tolerance and kindness of Jesus. 
Lord, hear us.
Lord, graciously hear us.
Lord, hear our prayers, and if today we might be the means by which you answer the prayer of others, then may you find us neither deaf nor defiant, but keen to fulfill your purpose, for Jesus' sake.
Amen.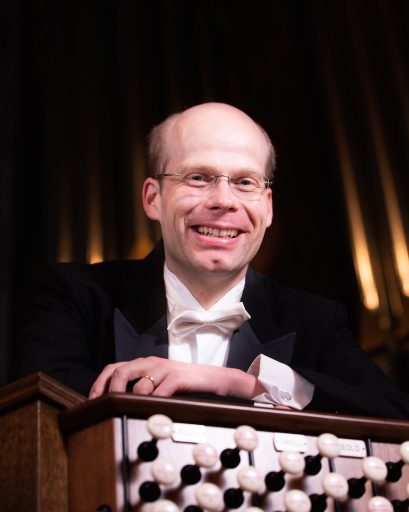 Organ Concert on September 25  – a wonderful afternoon of music, with over 80 in attendance and a good number of guests from outside St. Michael's. Delicious food and hospitality at the reception following. There are many people to thank, including all who contributed items for the reception or made cash donations.
The Choir returns October 9
May 29 Offertory Solo
Jesus, Teach Me 
words, Bert Stratton ~ music, Vicki Tucker Courtney
Jesus, teach me what I need to know.
Guide and lead me where I need to go.
In everything I say and do, teach me how to love like You.
Shine Your heavenly light. Touch me and open my eyes.
As I go through the day, Lord, let me follow Your way.
Lord, the sound of Your voice fills me with comfort and joy.
Now I must start listening with all of my heart.
Since our founding we have supported activities at home and abroad
with monetary gifts and with the personal involvement of our parishioners.
In this way we share the light of Christ.