We will enjoy outdoor worship as the weather permits!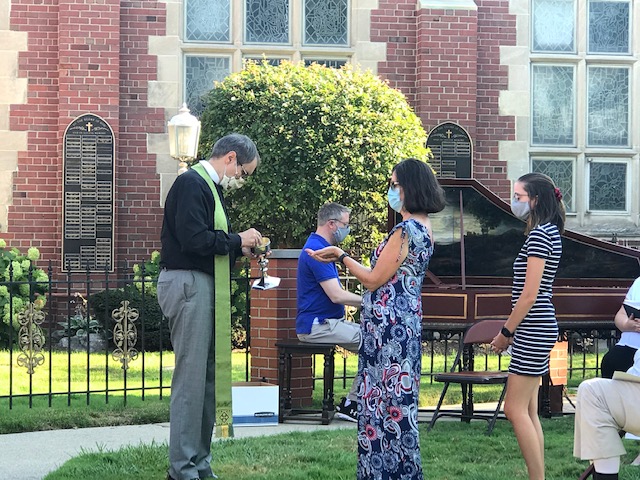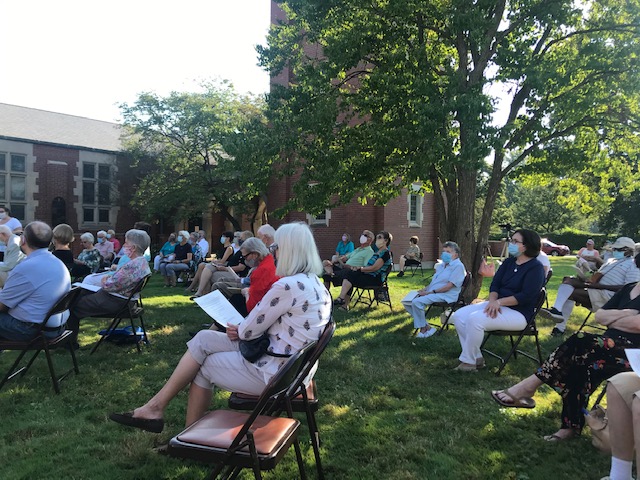 August 23 on the Front Lawn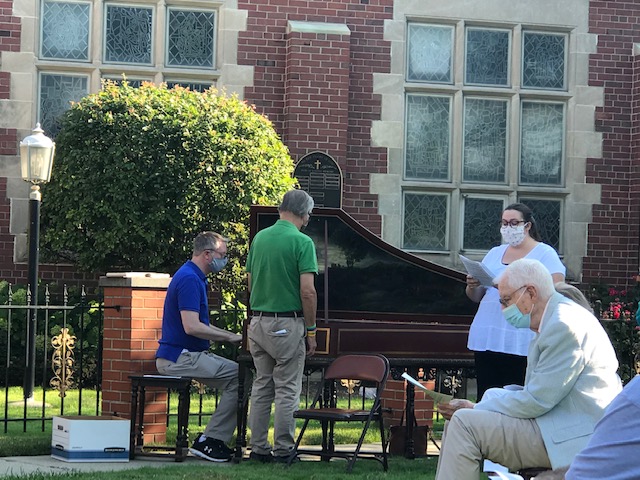 These photos were taken by Laurie Wood
Morning Prayer and Holy Communion
Sundays at 9 a.m.

We appreciate everyone's cooperation in observing the guidelines (link below) that help keep everyone safe. We hope to see you this week.

If you can't be here for worship or don't feel comfortable attending in person – the service will be recorded and uploaded to the digital worship page (link below) as soon as possible after the service.

Sorry, everyone…September 13 is still pending…many tracks from several devices…
Online Compline
Thursdays at 7 p.m.
Join us for this brief and assuring form of evening prayer, the last of the nine canonical hours or times of daily prayer. Compline is derived from the Latin completorium, for it "completes" the day.

Here is the Zoom link:
You may also participate from your 
phone:
Dial 
1 (312) 626-6799
Enter the meeting ID: 869 3533 0053
If you don't have a Prayer Book handy, 
download the service
HERE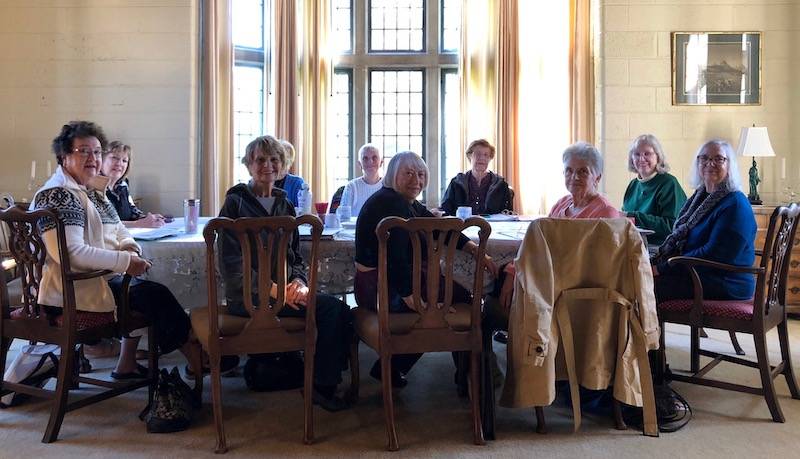 September Guild Meetings
St. Elizabeth's
Tuesday, September 22 at 10:30 am in Yeoman Hall
St. Teresa's
Monday, September 28 at 7 pm in the Lounge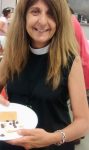 Save the Date:  October ECW Program 
Tuesday, October 13 at 1 p.m. in Yeoman Hall
Teresa Wakeen, The Church at Crossroads 

Home Communion Visits
have resumed
We have permission under the Phase II diocesan plan to bring Communion to homes, and this also includes those who would like to be at Sunday worship but prefer to remain distanced and safe.

If you would like to receive, please call the office at 313.884.4820 and leave word.
St. Michael's Book Group
Saturday, October 24 at 10 a.m. 
Where the Crawdads Sing, by Delia Owens 

This book was a #1 New York Times bestselling novel – sixty-seven weeks on the Bestseller list.  Their book review calls Where the Crawdads Sing "…At once a murder mystery, a coming-of-age narrative, a celebration of nature and of the human spirit!"  

During this time of COVID-19 we will carefully follow diocesan guidelines for small group meetings.  If you plan to attend, please RSVP in advance to Richard Simonds at rsimonds2011@wowway.com  
Prayer Works! Needs Blank Greeting Cards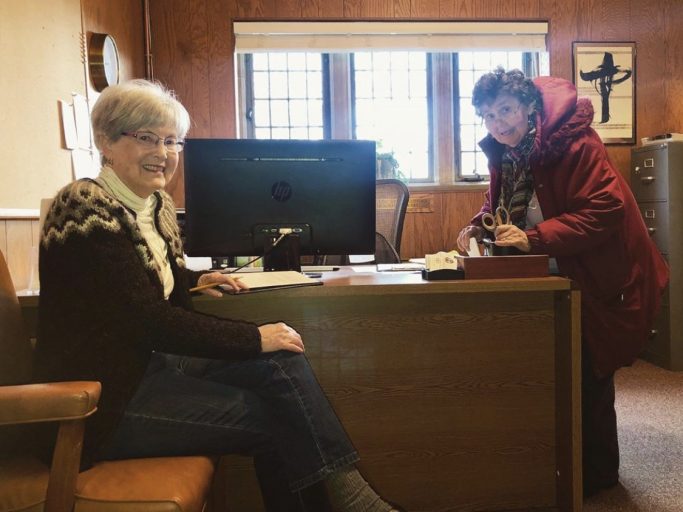 Thank you all for the beautiful cards you have donated! We could use more birthday cards, as well as blank cards, post cards and first class postage stamps. Please drop them off in the church mailbox or leave them in the office.