Welcome our new Director of Music Christian Schoen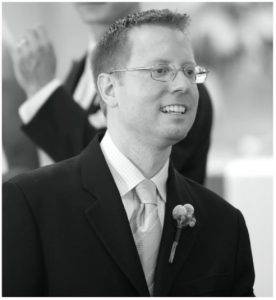 Christian began studying the organ in 1993, and continued his studies at the University of Michigan, Southern Methodist University, Capital University, and the University of Texas. During these years, his teachers included: Larry Visser, Marilyn Mason, Janet Linker, Larry Palmer, and George Baker. Mr. Schoen has also had the privilege of studying with Mary Preston, Concert Organist & Curator of the Meyerson Symphony Center Organ; Michael Murray, Telarc Recording Artist & protégé of Marcel Dupré; and Jens Korndoerfer, Concert Organist & protégé of Olivier Latry, Titular Organist at Notre Dame, Paris.
Christian has performed extensively throughout the United States and the United Kingdom, with his international debut at St. Cuthbert's, London. As a church musician, Mr. Schoen has led choral tours to the United Kingdom and Ireland, with notable venues including: Bath Abbey, Chester Cathedral, Christ Church Oxford, St. Patrick's Cathedral, and Hereford Cathedral.
In addition to his work as a church musician, Christian leads IBM's worldwide non-profit consulting practice, part of the company's corporate citizenship function.
Christian and his family, Eduardo, Xavier, and Josiah, live in Saint Clair, and are looking forward to returning home to the Episcopal Church here at St. Michael's.