Sunday Worship Services at 8 am and 10:30 am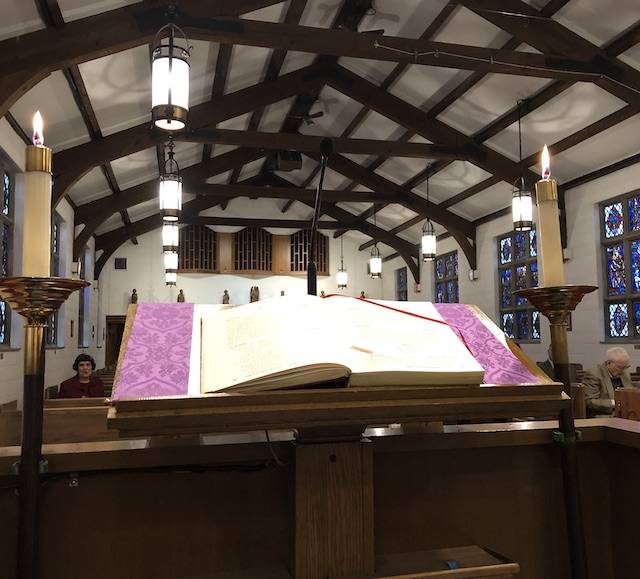 Our faith is joyfully grounded in the Good News. Worship helps us to live our lives walking with Jesus and to put today's cultural messages in perspective.

Our services have the richness of multiple generations coming together to worship and share in love and fellowship.

We strongly value the liturgical and musical traditions of the Episcopal Church, while at the same time have a growing willingness to experience more contemporary alternatives.

Nursery Care is available at 10:15 am
Church School begins at 10:15 am, September through June
Story Hour for children ages 4-10 at 10:30 am, June through August
About Our Worship
The 8:00 a.m. Sunday service is a spoken, Rite I celebration. Many of the approximately 30 members who regularly attend this service are cradle Episcopalians or longtime members of St. Michael's. They value the comfort that Rite I brings them through its familiar form and language.

At the 10:30 a.m. service Rite II is used with a seasonal Eucharistic prayer, enriched by music from our Skinner 705 organ. Our full choir sings weekly from September to June. During the summer months we take advantage of our large front lawn to enjoy the beauty of God's creation and worship outdoors.

At both services, the passing of the Peace is filled with warm embraces and hearty greetings. We often laugh about the "traffic jam" in the center aisle as parishioners and clergy move about greeting one another. After both services we gather in Yeoman Hall to spend informal time together enjoying coffee, tea and treats provided by individuals and groups within the church.