Sunday Services
Worship forms the bedrock of our faith community, with Holy Eucharist being our principal act of worship. We offer several opportunities for community worship throughout the year, from Sunday mornings, to a Blessing of the Animals, to a once a year All Souls' Choral Evensong for all those who have died, to quarterly Youth-Led Worship Services. Our main services of worship are on Sunday morning at 8:00 am and 10:30 am.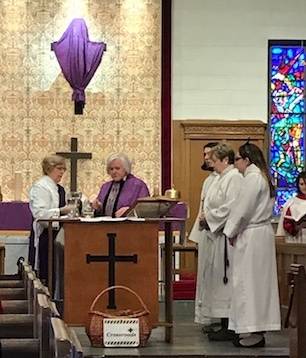 8:00 am Service
Holy Eucharist, contemplative atmosphere, no singing
10:30 am Service
Holy Eucharist, lively atmosphere, rich liturgy with hymns and singing – followed by coffee hour in Yeoman Hall
Nursery Care is available at 10:15 a.m.
Church School, from September through June, is at 10:15 a.m.
Story Hour for children ages 4-10 is at 10:30 a.m. during the summer (June – August)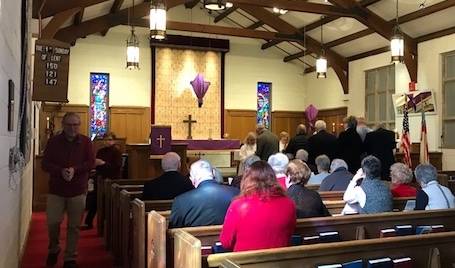 About our Worship
Drop by any Sunday morning! All are welcome; and our members wear everything from blue jeans to suits. No matter what your background you'll fit right in. We use the Book of Common Prayer, Enriching our Worship, worship resources from other parts of the Anglican Communion, and our Called to Common Mission partners, the Evangelical Lutheran Church of America.
If you seek worship that feeds the heart, mind and soul, a place to belong and be loved for who you are, and a place of faith formation for your children, come visit us. We look forward to meeting you.