Ya-Ya (Youth and Young Adult Ministries) seeks to serve all of God's beloved where they are in their faith journeys and life experiences. Formation and community come in all shapes and opportunities, and at St. Michael's we seek to create age-focused community while strengthening and building inter-generational ties.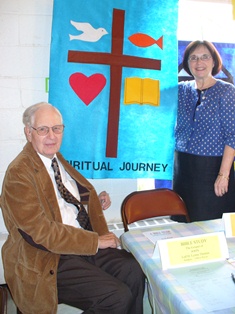 Adult Formation offers a variety of programs for Christian education and spiritual growth. 
To make the programs meaningful to you, we heartily welcome your input and ideas. If you have a suggestion, please contact Richard S. or Elaine B.
Spiritual Pathways 
Seasonal Study Series
Quarterly Book Group